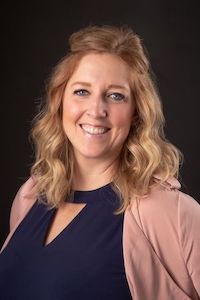 Emily Laugle, Owner and Board Certified Massage Therapist, has been a massage therapist since 2011. She believes in Bio-Individuality, where every body is different and, therefore, uses a personalized approach for each individual to meet the clients specific needs. She is also a B.E.S.T. and Spiritual B.E.S.T. Practitioner, and a Certified Facilitator of The Energy Codes®, based on the work of Dr. Sue Morter.
Inspired by an upbringing centered in natural health and well-being, Emily pursued her passion of helping others become well by completing massage school. She happily helps a wide variety of clients ranging from individuals looking for relaxation to those working to overcome serious injuries and emotional traumas. Emily specializes in a variety of bodywork modalities, energy work, aromatherapy, and nutrition. She has extensive experience in working with top athletes, musicians, healthcare authorities, business professionals and families. Emily is committed to providing a new direction for healing chronic conditions and restoring balance in the body.
She has additional training and certifications in The Energy Codes®, based on the work of Dr. Sue Morter, which is a 7-step system to awaken your spirit, heal your body and live your best life; Pfrimmer Deep Muscle Therapy which is a total body cross-fiber treatment which encourages corrective changes in the muscles on a cellular level; Myofascial Release, The John F. Barnes' Approach® which is a technique that focuses on the connective tissue that is crucial to the health and proper function of muscles designed for active people; Advanced concepts for the Head, Neck, and Shoulders which combines craniosacral, neuromuscular and fascial release to improve therapeutic outcomes; Lumbo-pelvic Hip Complex Disorders which addresses chronic back and neck pain, hamstring tendinopathy, psoas pain, sacroiliac dysfunctions, and more; Quantum Dynamics Chromolite Therapy which effectively reduces pain, balances the nervous system and releases energetic blockages resulting from emotional or physical stressors by use of light therapy; Aromatherapy which is the practice and use of certified pure-therapeutic grade essential oils; and Nutrition which is a key factor in continual health.
Accepting clients on Tuesday's, Thursday's, Friday's and Saturday's.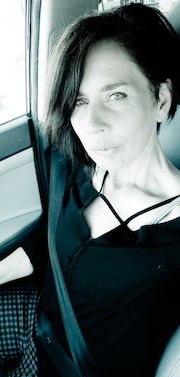 Amanda Nash, Licensed Massage Therapist, a long time bodyworker, not only versed in traditional massage modalities but have continued my studies in Traditional Cupping and Medi-Cupping, Manual Lymphatic Drainage for lymphatic health, Cranial Sacral Therapy and Somato Emotional Release as well as Myofascial Release techniques for regaining and maintaining the healthy elasticity of scar tissue.
Initially my background and training was for folks like me, servicing the needs of people at risk for Primary and Secondary Lymphedema conditions due to lymph node removal from cancer and other surgeries. While educating and supporting Cancer Survivors is still my passion I have learned to scale treatment based on the average clients' individual needs; able to incorporate a varied skill set for a truly customizable experience based on what my guests' needs are at each session. Be that comprehensive care after traumatic illness or injury or general maintenance and self care for otherwise healthy and active individuals.
The Lymphatic System is the seat of one's Immune System; Lymphocytes, or White Blood Cells, are produced by lymphoid organs and carried throughout the body via the Lymphatics. Regular treatment and support of the Lymphatic system not only addresses the symptoms of heaviness and nerve pain associated with Autoimmune conditions such as Fibromyalgia, Lupus and Lyme disease but it also helps the body to maintain its natural fluid return from the tissues of the body back into Systemic Circulation.
By gently relieving stress on the body and improving the healthy function of our Lymphatic System we increase our general health and wellbeing during these uncertain and chaotic times.
Take back control of your health and book your appointment Today!
Accepting clients on Monday's and Wednesday's.
Amanda Nash LMT, CLT